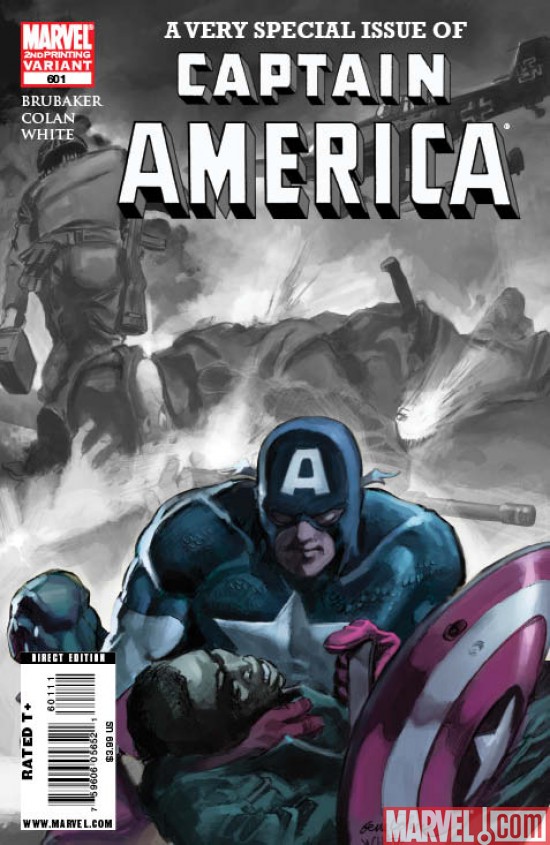 Legendary Marvel artist Gene Colan passed a couple of days ago, at the age of 84. I met him briefly at San Diego ComiCon in 2001, when I was still a punk teenager. He was a very nice man and seemed pleased that I was aware of his artwork on Iron Man. Though I imagine most 16-year-old boys wouldn't have been aware of those classic old issues, it would be years before I became aware of the breadth of his career.
Gene Colan had
one of the most illustrious careers in comics
, starting back when Marvel was still called Timely. At Marvel, he helped bring their fledgling superhero universe to life. His contributions included the early Daredevil comics, the creation of the Falcon (one of the first African-American superheroes, and a mainstay in the universe to this date), a large part of Steve Gerber's Howard the Duck series, and the entirety of Tomb of Dracula. All of this was drawn in his sharp, fluid, value-intensive style.
What I want to focus on, though, is his final Marvel work; a flashback WW2 Captain America story written by Ed Brubaker. When I saw this, it didn't look like the Gene Colan comics of which I was familiar, due to the unique mix of graphite and watercolor. But it was just as beautiful as any of his earlier works. It was a dark, atmospheric style suited to a dark, atmospheric story involving Captain America and Bucky being besieged by vampires. Not only was Colan an extremely talented artist but he was able to continue learning, growing, and reinventing himself, even as he approached his final days.
God bless you, Gene, and rest in peace. :(